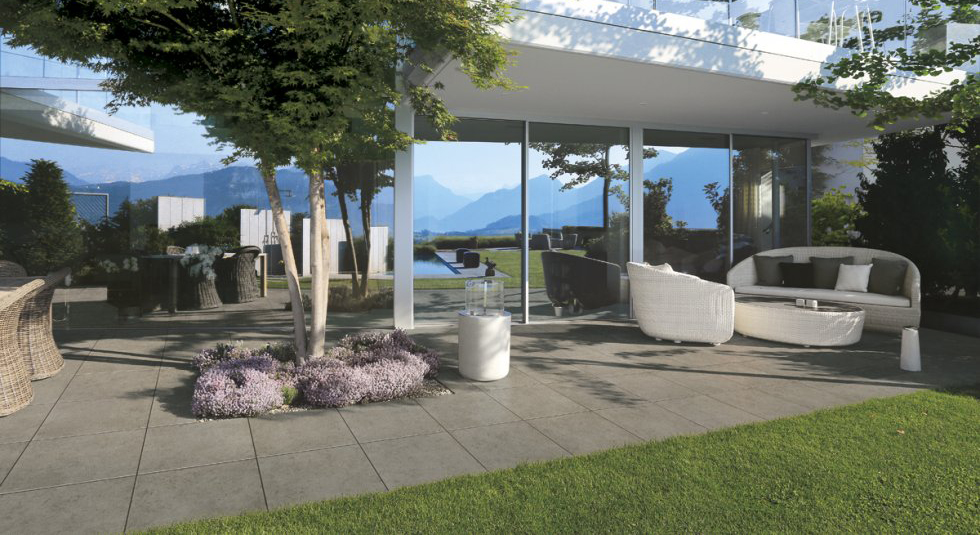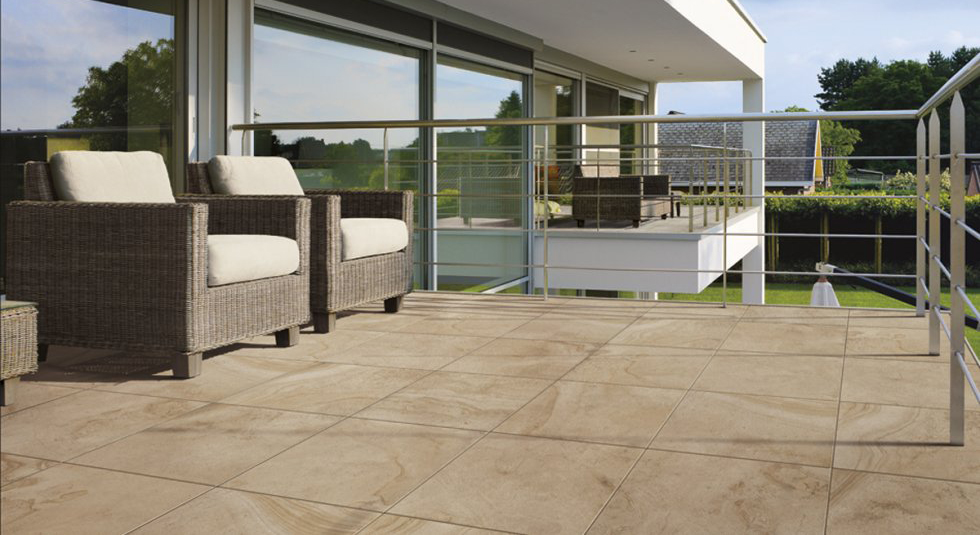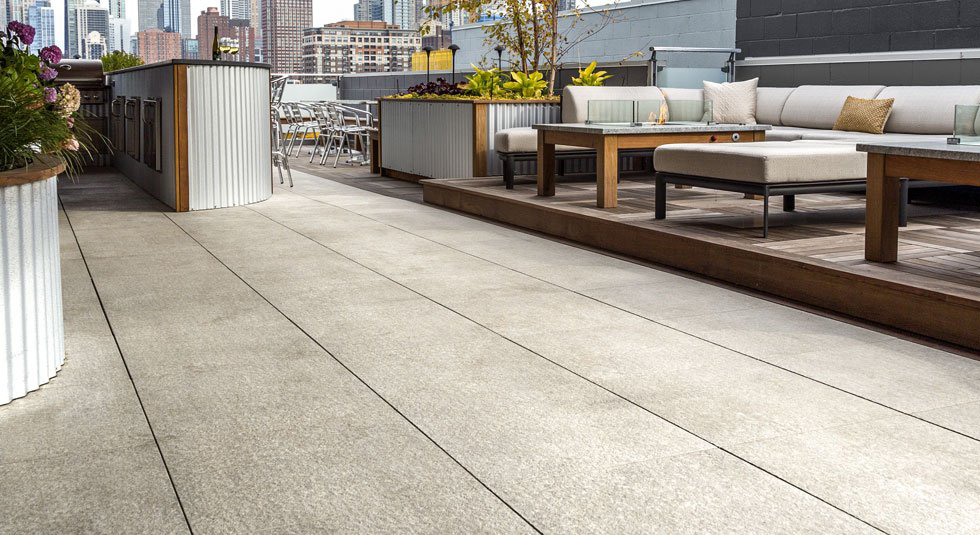 For those seeking a thinner, more elegant alternative to the standard heavy, thick pavers and slabs, we carry a large selection of porcelain tile from Unilock and Techo-Bloc, as well as imported natural stone tile.

Porcelain tiles from Unilock and Techo-Bloc come in many different colours, shapes, and sizes. All Unilock and Techo-Bloc tiles can be dry-laid directly on grass or aggregates, wet-laid overtop of existing flat pavement, or laid over Gator Base using Gator Tile Spacers.
Gator Spacer

In addition to offering a steadily-increasing selection of tile, we are now stocking Gator Spacers to help you lay down your tile with ease, using the same Gator Base technology that some of the best landscape contractors in the area use when installing heavier pavers and slabs.

Gator Base
If you're looking for the look of a slate-finish paver with the thinness of a tile, we carry just what you're looking for: imported natural stone tile. Our natural stone tile is currently available in two colours, in 12-inch by 24-inch rectangular units. Recommended mostly for indoor use.
For more tile specs and to view our full range of tile colours and styles, browse our Unilock, Techo-Bloc, and natural stone tile pages: